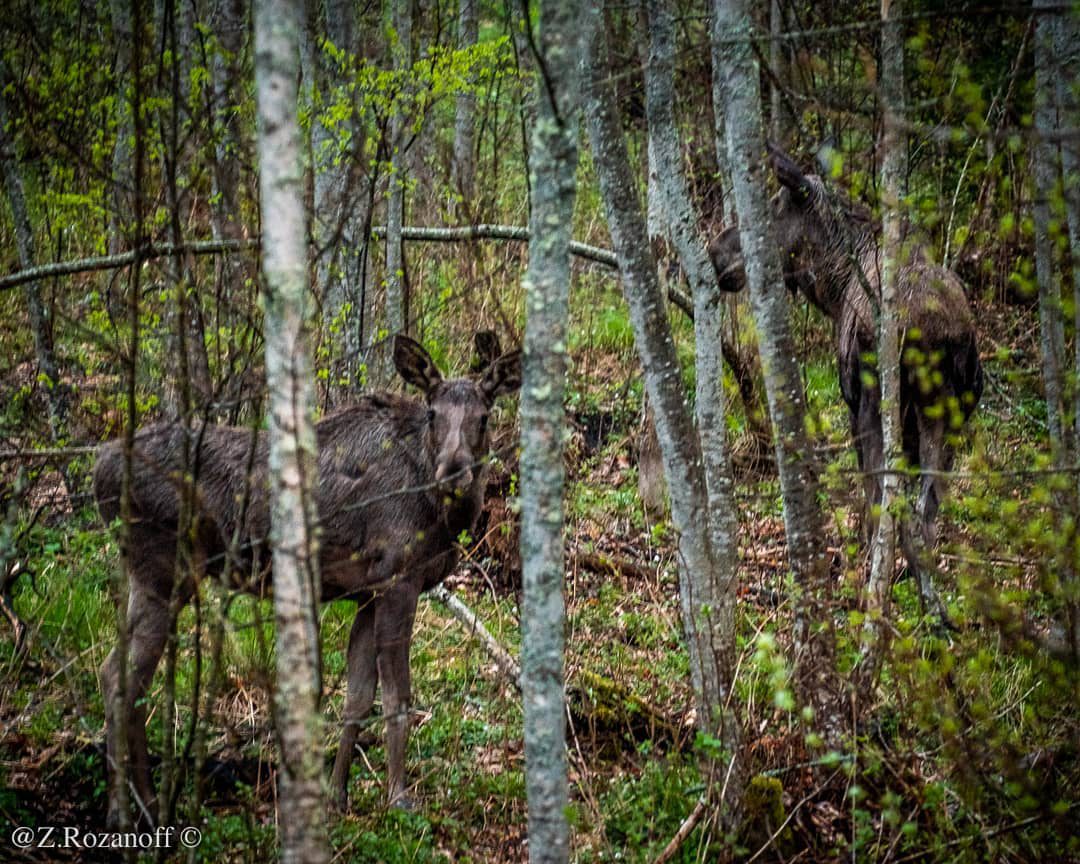 So as I said before her comes the other image of the moose and the mama. The baby is only about a year old but almost as big as his mother. Most likely it was born early spring last year.
Once again I stress the fact that I am not a wildlife photographer 😊 (as you can see in my image feed)
Heading out this evening to see what I see, to a location I haven't visited for quite some time.
Remember it is a good time to catch wildlife in the Stockholm area with your camera but remember to drive Slowly on the way back home!
#bullmoose #moosefoto #moose #mooseofinstagram #moosewatcher #mooseontheloose #moosemonday #mooselove #MooseSafariStockholm #nuts_about_wildlife #stockholmadventures #wildlife_seekers #bbcwildlife #animalelite #raw_animals #wildlifephotographer #animal_bestshots #animal_fanatics #wildlifephotos #nb_nature_brilliance #sweden #sweden_photolovers #naturephotography #naturelovers #stockholm #visitsweden #animalsofinstagram #djurochnaturfoto #svensknatur #swedishwildlife
@thegreentrails @greentrailsstockhol @stockholmsguidebyra @stockholmadventures @visitstockholm
Photo By: Rostam Zandi Rozanoff ©