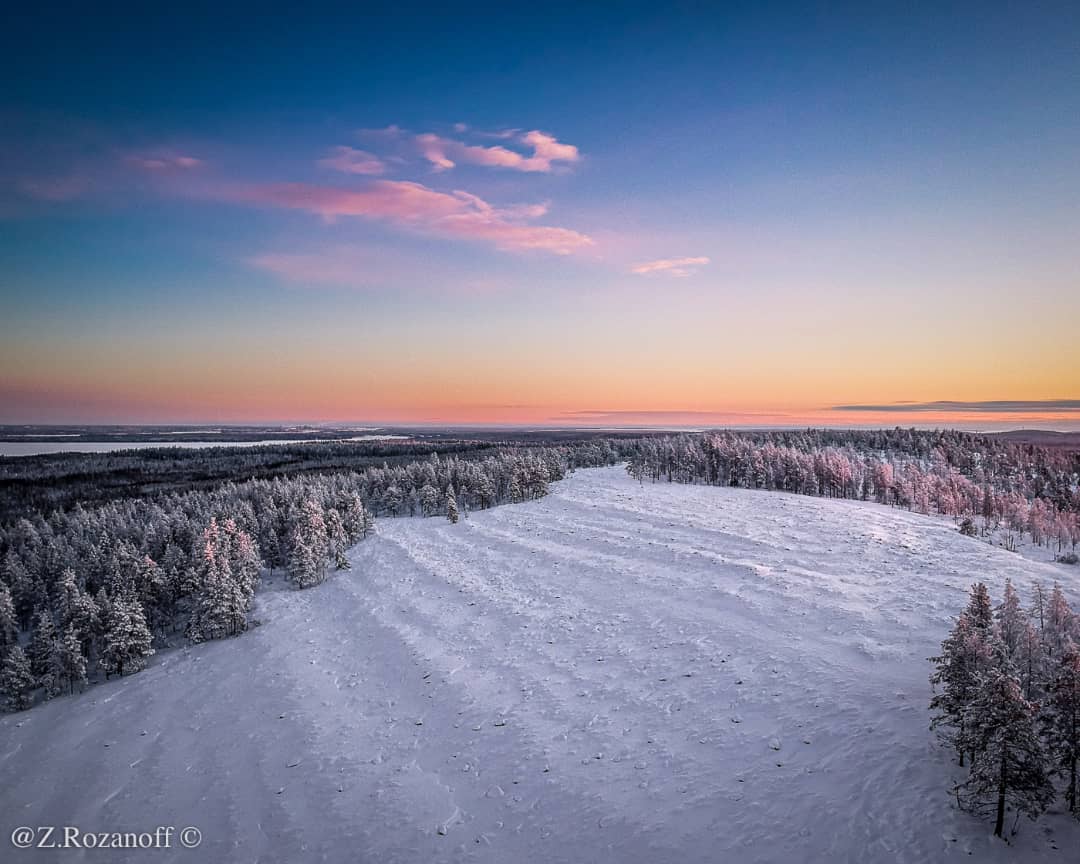 The sea level is rising everywhere in the world, except along the coasts of Finland and Sweden. But the sea is still rising here; it's just that the land is rising faster!
On this image you can see what's used to be the ocean floor. You can clearly see the lines that waves once upon a time created!
The port of the town of Lulea in northern Sweden is one of the biggest in the country when it comes to shipping goods and the biggest in terms of tons passing through. An easy and open access to the Baltic Sea is fundamental for the large iron ore industry and other industries in the area. But now it is being threatened.
"The land rise itself is creating a more shallow port," says Henrik Vuorinen, the managing director for the port of Lulea. Vuorinen describes how the port, which was built in the mid-'70s, is getting too shallow for the larger ships that are coming into the port nowadays. "During these last 40 years, the land has risen by approximately half a meter due to the post-glacial rebound."
This is why the town of Lulea is working on a project to deepen its port so that bigger ships will be able to freight goods through there.
Lulea is a town in northern Sweden highly affected by the post glacial uplift that has been ongoing for the past 10,000 years.
#sweden #Landscape #LandscapePhotography #wildernessadventure #djisweden #djiphotography #dronephotography #dji #djispark #icelandscape #djiglobal #ice #djistockholm #sunsets_captures #sunsetgram #raw_allnature #raw_nature #raw_sweden #raw_nordic #Nature #NaturePhotography #beautiful #stockholmbeauty #scandinavia #visitsweden #visitlappland #master_gallery #master_shots @djistockholm.se #visitluleå #visitlappland #visitlulea