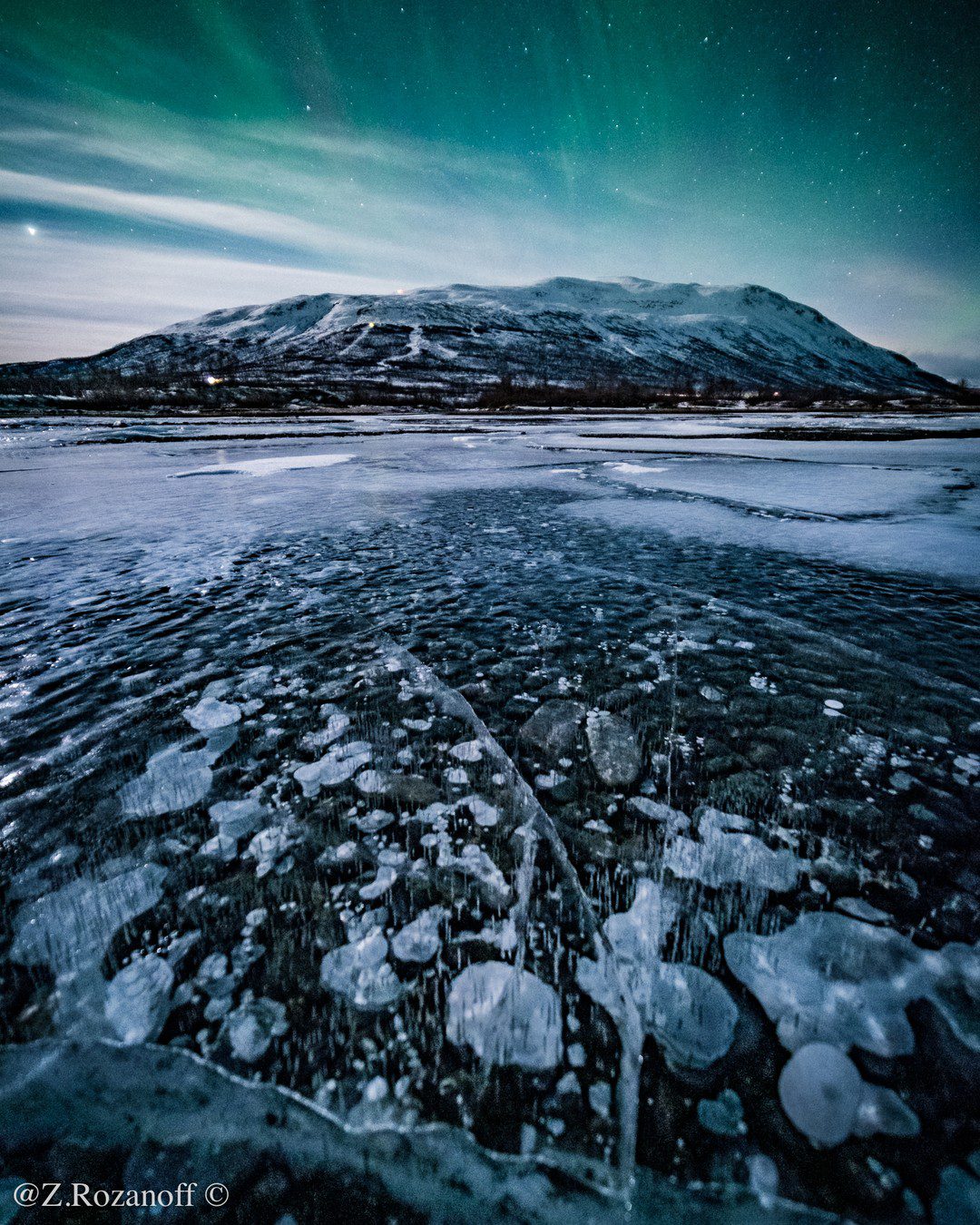 In the background the mighty Mt. #Nuolja in the #moonlight, #NorthernSami #Njullá, is a mountain at #Torneträsk in #Kiruna municipality, west of #Abisko in northwestern Lapland. Nuolja is partly within #AbiskoNationalPark. The highest point is 1169 meters above sea level, while the nearby mountain peak #Slåttatjåkka measures 1191 meters. Photo taken from the #AbiskoDelta, after a windy storm and that´s why the ice bubbles are visible. Polished by the wind.
Nuolja, is also a #fieldresearch site that stretches across Mt.Njulla. With the mountain to the east, the village of Abisko to the south, and bordering Lake Torneträsk, this is a varied-habitat field site. Mountain birch forests are one of the main appeals of this research site.
#ClimateChange:
From 1920 to 2020, the tree line was raised by 230 meters due to the warmer climate.
@swedishlapland #SwedishLapland @bjorkliden_fjallby @abisko.adventure
@abiskomountainlodge @abiskonet @outbackabisko @stfabisko @lightsoverlapland #VisitSweden #VisitLapland #Lappland #Laponia #SwedishLandscape #Landscape #SlowPhotography #landscapephotography #raw_sweden #raw_nordic #naturephotography #mountainscape #mountains #SlowPhotography #Sami #AbovePolarCircle #subarctic @natgeoyourshot #natgeoyourshot
Photo By: Rostam Zandi Rozanoff ©