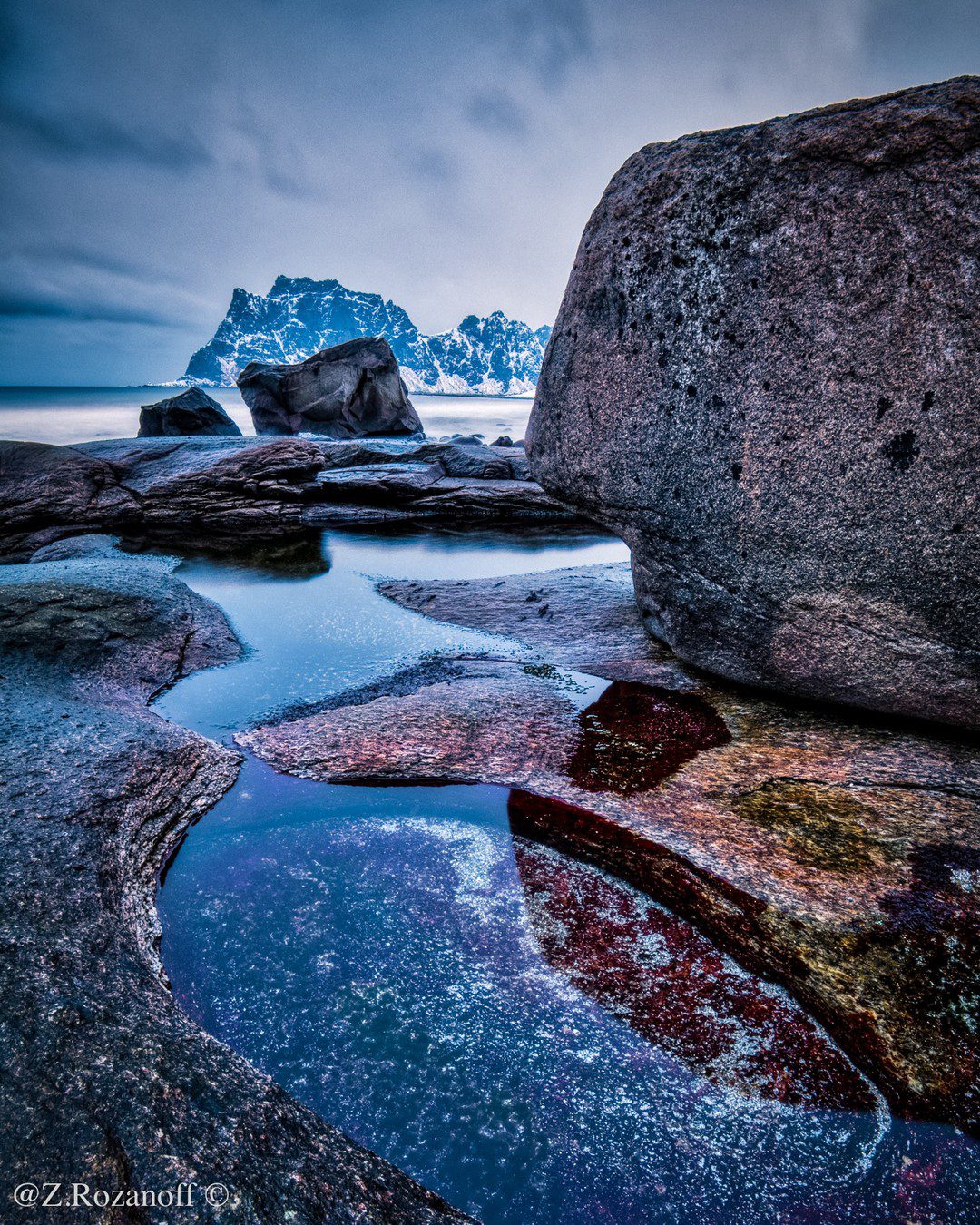 It's extremely rare that I do name of my pieces. This one is called Feliz beach II.
Didn't think that I actually come home with any images from the beach. It was virtually pitch black and the storm was brewing on the horizon. Thankfully my co-adventurer @cupcakeninjaah had the patience to wait for me… 😘 The image itself didn't take too long, but actually getting out there was a little bit tricky without killing yourself and getting swept away by the waves…. You can't imagine how slippery the rocks were!
Late winter early spring 050422.
#Uttakleivveien #Uttakleiv #Leknes #Norway #Lofoten #Lappland #Laponia #Landscape #SlowPhotography #landscapephotography #fujifilmnordic #fujifilm #fujifilmglobal #fujixnorway #raw_allnature #raw_nature #raw_nordic #naturephotography #scandinavia #master_gallery
Photo By: Rostam Zandi Rozanoff ©